23.02.2022
Beetroot Brownie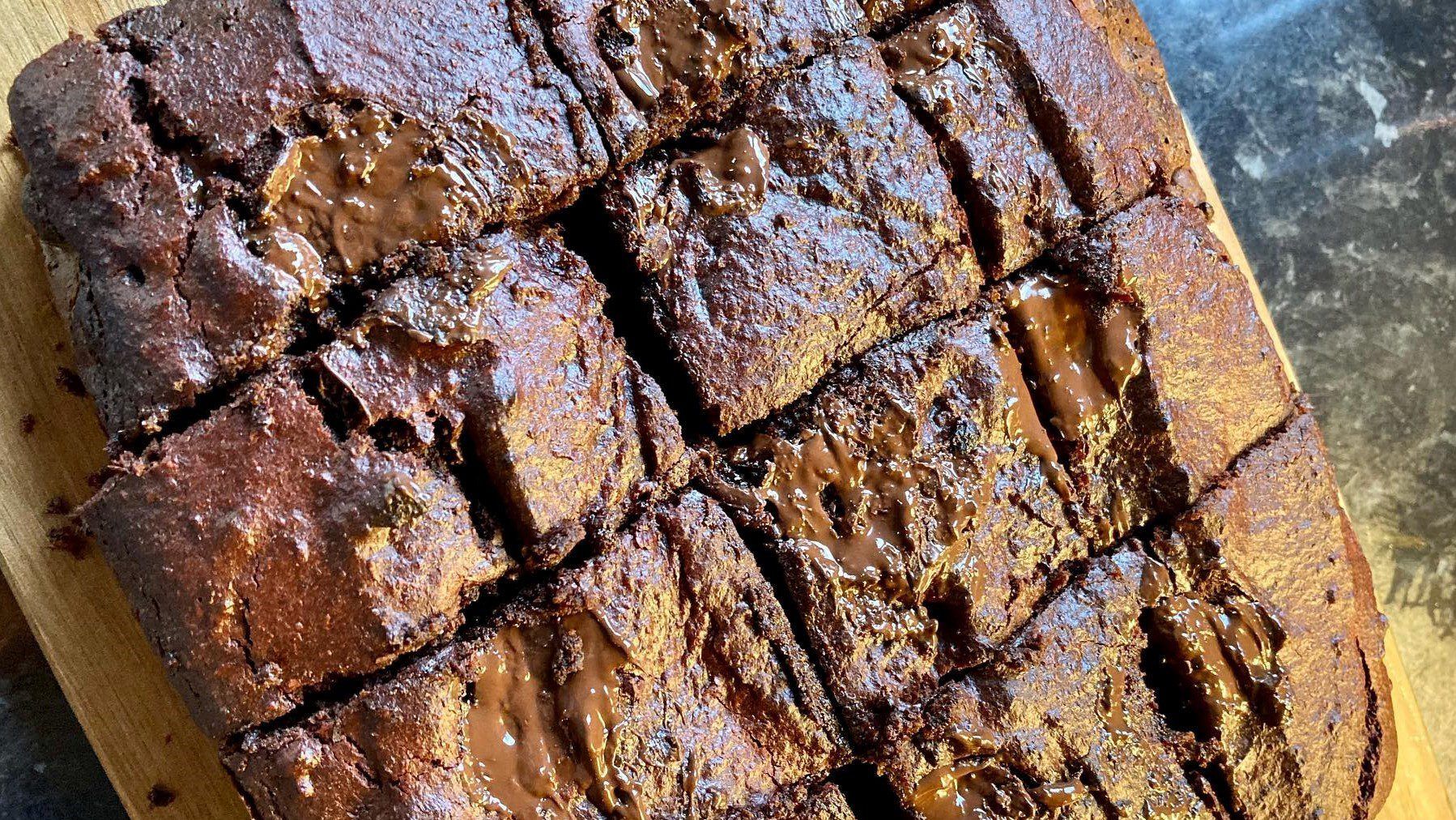 These beetroot brownies taste amazing and they are packed with essential nutrients from our East Neuk Market Garden beetroots
Ingredients
100g coconut oil, plus extra for greasing
275g cooked beetroot (East Neuk Market Garden)
Four medium eggs (Blyth's of Fife)
60g cocoa powder (Grain and Sustain)
100g dates chopped (Grain and Sustain)
100g Wholemeal Flour (Scotland the Bread)
One tsp ground cinnamon (Grain and Sustain)
One tsp bicarbonate of soda (Grain and Sustain)
80g chocolate callets (milk or dark whatever your preference (The Pittenweem Chocolate Company.)
Method
Step 1. Preheat the oven to 200C. Grease and line the base and sides of a 20cm loose-based square cake tin with non-stick baking paper.
Step 2. Place the beetroot, eggs, cocoa powder, dates and coconut oil in a food processor and blend until thoroughly combined. You could also use a stick blender.
Step 3. Add the flour, cinnamon, a pinch of sea salt and the bicarbonate of soda and blend until well combined. Add an extra tablespoon water to loosen the mixture, if needed.
Stir in the chocolate, then spoon into the prepared tin, spreading to the sides. Bake for about 20 minutes, or until risen and just firm to the touch.
Step 4. Cool in the tin for 10 minutes, then turn out and cut into squares to serve.
Back to Recipes