23.06.2022
Gardener's Spiced Apple Cake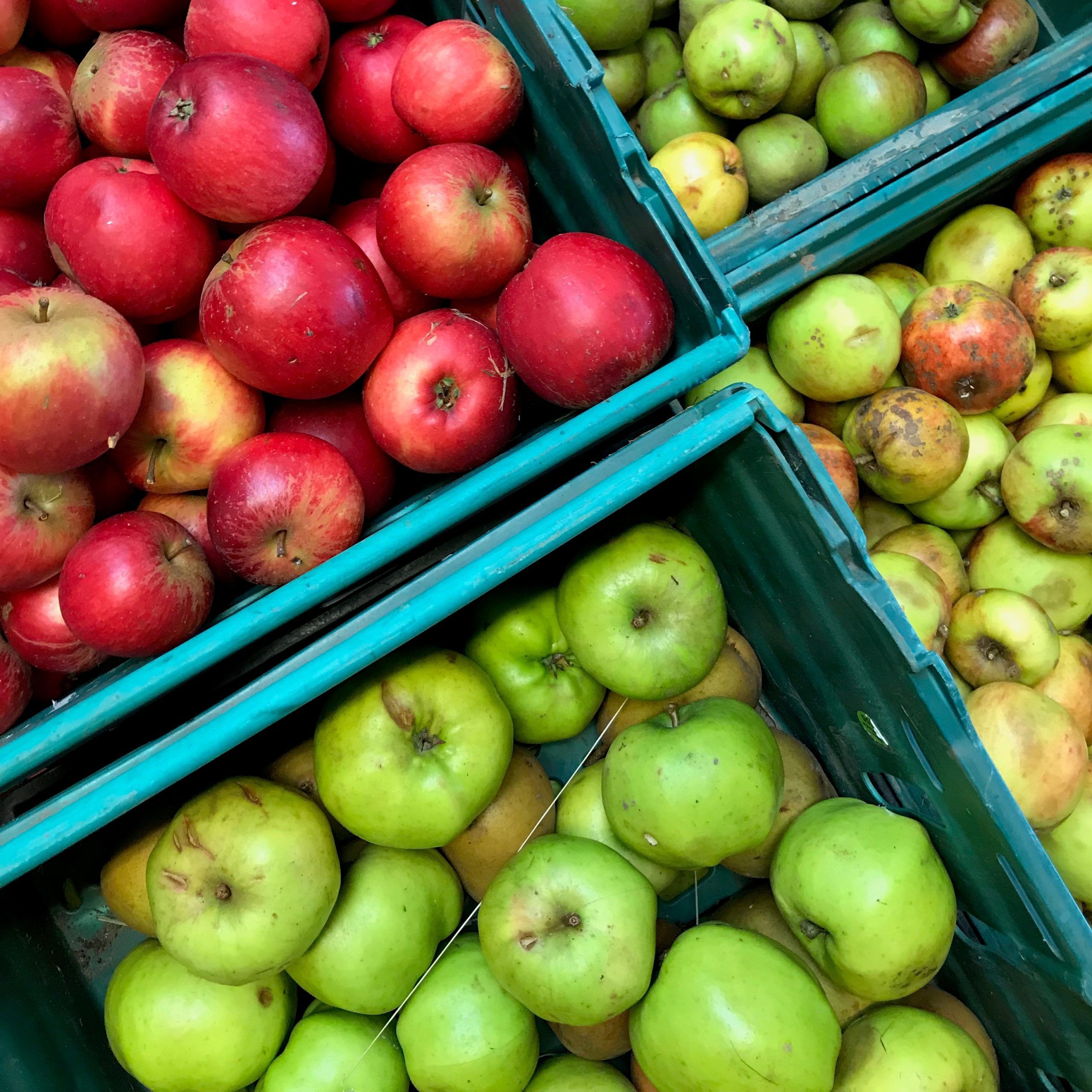 A spiced take on a traditional apple cake.
Ingredients
110g unsalted butter
150g dark brown soft sugar
2 large eggs
230g plain flour
350g Bramley cooking apples, cored and peeled
1 tsp ground cinnamon
1tsp ground cloves
1 tsp ground nutmeg
1/2 tsp mixed spice
Pinch of sea salt
2 tsp baking powder
150ml milk
Method
Step 1. Preheat the oven to 180 Celsius or gas 4.
Step 2. Grease and line an 8 inch cake tin with baking paper.
Step 3. Peel and core the apples and chop into 1/2 inch cubes, place to one side.
Step 4. Sift all the dry ingredients into a bow: flour, spices, baking powder and salt.
Step 5. Cream together the butter and sugar in a large mixing bowl.
Step 6. Add one egg at a time to the mixing bowl and mix well.
Step7.  Gradually sift the dry ingredients into the mixing bowl and fold in making sure not to overmix.
Step 8. Fold in the apples and finally add the milk
Step 9. Place the mixture into the prepared cake tin.
Step 10. Bake for 1h 15mins
Step 11. Leave to cool for 30 minutes before removing from the tin.
Step 12. Serve with whipped cream, creme fraiche or enjoy as is.
Recipe credit to Kellie Castle, a National Trust for Scotland property, from their 'Apple Recipe Book'
Back to Recipes