27.09.2023
Neal's Grass to Grill Lamb Leg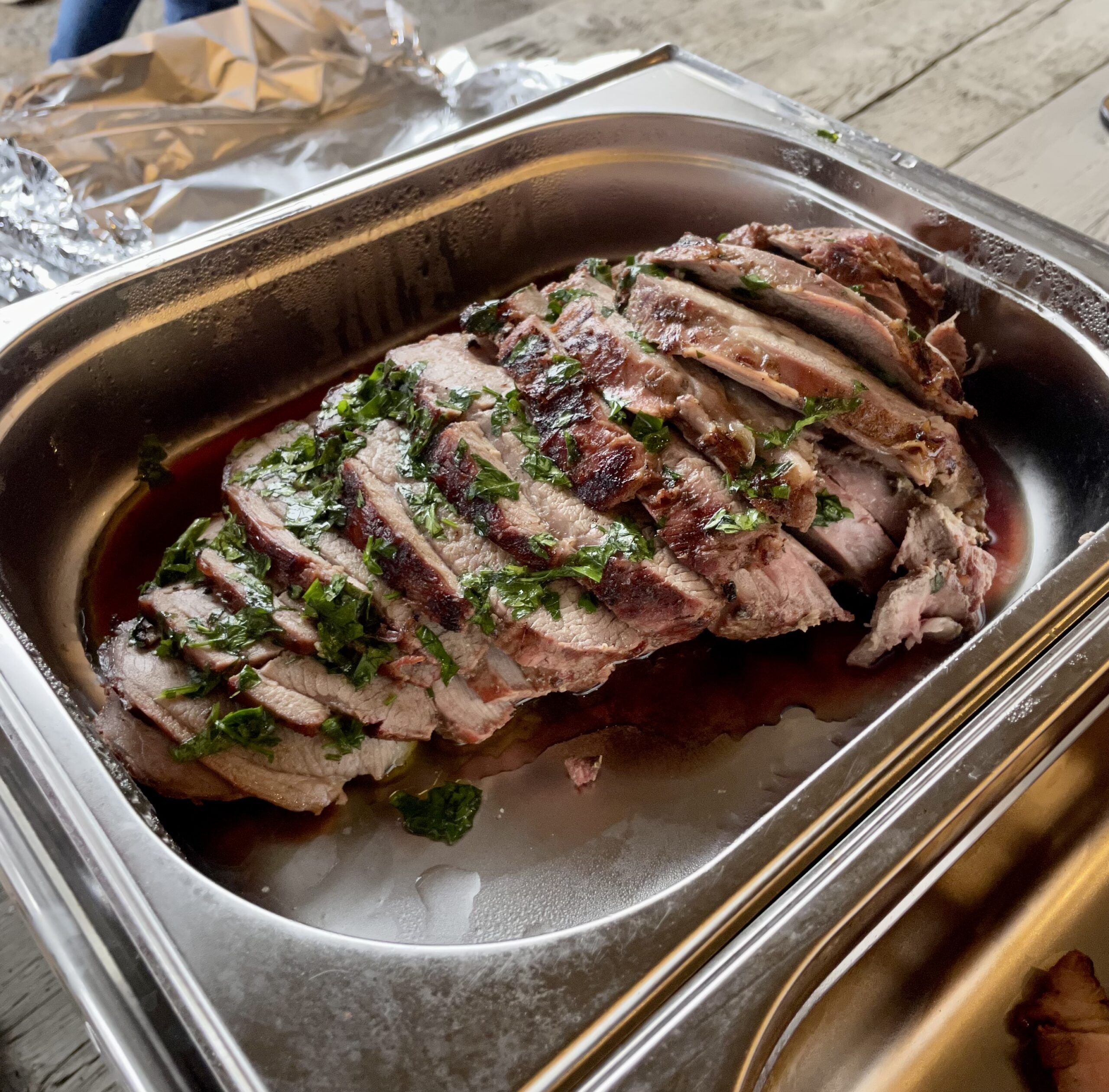 Slow roasted Boneless Lamb leg.
Ingredients
1.6kg boneless rolled lamb leg
1 large red onion, minced
3 garlic cloves, crushed
Juice of 2 lemons
2 tsp ground coriander
1/2 bunch each flat-leaf parsley and coriander 300g Greek yoghurt 80ml extra virgin olive oil
2 tsp sea salt
Method
To make the marinade, place onion, lemon juice, coriander seeds, parsley and coriander in a food processor and whiz until finely chopped. Add yoghurt, 1/3 cup (80ml) oil and 2 tsp salt flakes, and pulse to combine.
Place the lamb in a bowl, coat in yoghurt mixture, cover and chill overnight to marinate.
The next day, preheat the oven to 220°C. Place a greased heatproof wire rack over a baking tray lined with baking paper.
Remove lamb from the marinade, wiping off excess with a paper towel. Place lamb on prepared rack and tray, and roast for 20 minutes or until golden on top. Reduce oven to 160°C and roast for a further 1 hour and 5 minutes. (Internal temperature should be 57c for a medium finish). Remove from oven cover with foil and rest for 10 minutes.
Slice and serve on flatbread with a fresh green salad and a lemon mustard mayo.
Back to Recipes