13.07.2022
Steak with Potato & Chard Bake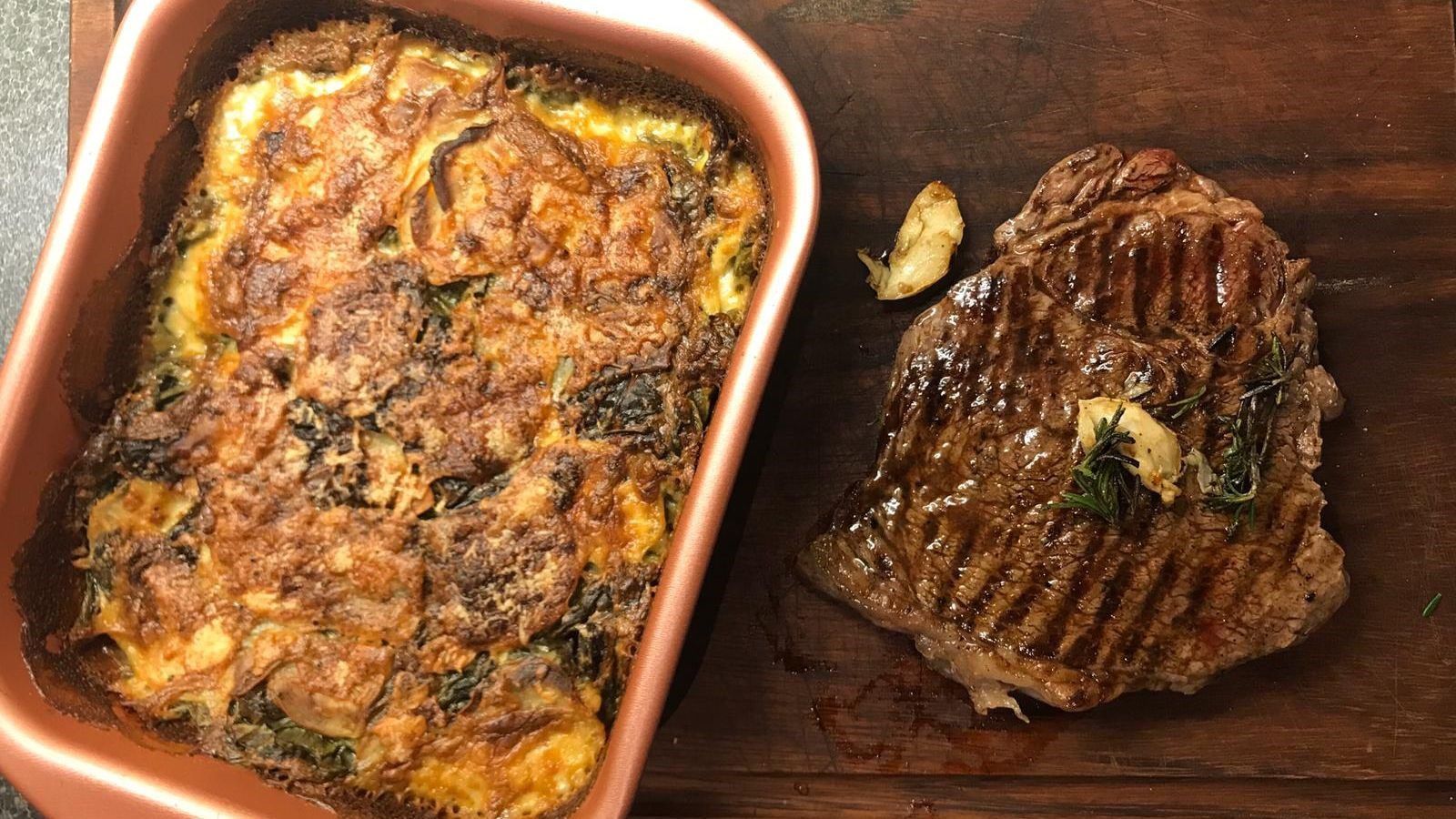 Butcher's steaks served with a creamy potato and rainbow chard dauphinoise bake. Serves two.
Ingredients
Steak of your choice
1 bag of Rainbow Chard
3-4 Potatoes
1/2 an onion
3 Garlic Cloves
100ml Double Cream
75ml Milk
St Andrews Farmhouse Anster Cheese
Method
Step 1. Pre-heat your oven to 140 degrees, take the steak out the fridge and remove any packaging
Step 2. Sweat half an onion with the stalks of the rainbow chard in some butter
Step 3. Slice potatoes into thin discs and slice up the garlic cloves
Step 4. Blanch the chard leaf's in hot water for 30 seconds and then immediately refresh in cold water, squeeze any excess water out
Step 5. Heat cream and milk together but don't boil – season with salt & pepper
Step 6. Layer your potato with the onions, sliced garlic and chard in an oven-proof dish with potato on the top and bottom
Step 7. Pour over cream & milk mixture and grate cheese over the top
Step 8. Bake in the oven for approximately 1 hour
Step 9. For the steak – put a griddle pan on a high heat 10 minutes before the dauphinoise bake is due to come out. Season well with salt & pepper before pressing down on the pan. Let the steak form a nice outer crust and turn after a minute or two. Once cooked on both sides you can add a knob of butter and garlic to the pan. Turn every 30 seconds until cooked to your preference. Let the steak rest for 5 minutes once off the pan, in the meantime remove your bake from the oven. Slice steak and serve!
Back to Recipes