Butchery at Bowhouse
BUTCHERY AT BOWHOUSE
Balcaskie is a modern working estate in the East Neuk of Fife, farming organic beef and lamb alongside cereal crops. Bowhouse was set up by the estate in 2017 to be a food production hub, providing space for small-scale producers and reconnecting food to its source both through a monthly market weekend and through direct relationships with chefs and other food specialists. Butchery at Bowhouse is the next step in this story; honouring the livestock which are so vital to the organic, mixed farm at Balcaskie and further connecting what is happening on the estate to the communities which it is part of.
OUR AIM
Butchery can often be overlooked as an important part of the process in bringing meat from the field to the table. Over the years, consumers have been distanced from it, but it is always there, at every scale and in every form of meat production and it has a huge impact on meat quality. By creating a working butchery within a space which is open to the public, we are aiming to change people's perception of the process and hopefully get them thinking about the wider picture.
We believe in transparent supply relationships. Farmers work hard to care for an animal throughout its life yet often they have little or no control over what happens post slaughter. By creating our own hanging space and butchery, we can tailor the maturation process entirely. Furthermore, we are able to see for ourselves the effect that our farming practices have on the quality of our meat.
Consumers are encouraged to 'eat local' but in practice a complicated supply chain makes this challenging. The Butchery at Bowhouse simplifies this by connecting the whole process, supplying organic and grass-fed beef, lamb and wild venison born and bred on the estate.
AGEING & WHOLE CARCASE BUTCHERY
The hanging and ageing process is hugely important; the loss of moisture in meat develops its flavour, while the natural enzymes work to break down muscle tissue, making the meat more tender. Our hanging spaces are equipped with cooling systems and dehumidifiers, giving us the perfect environment to age our meat enhancing the flavour and texture. Patience is a virtue and we believe that all cuts, not just the prime ones, benefit from an extended hanging time.
Working only with whole carcasses does bring about certain challenges, but we believe it is a hugely important step in bringing us back to a way of working in which we focus on using the whole animal and not just the parts which are easy to sell. By aiming to get the most out of every cut of meat, we are hoping to share some of the best kept butchers' secrets and prove to our customers that all cuts can produce something fantastic when treated in the right way. By getting to know your butcher you will benefit from tips and suggestions to make your life easier, tastier and maybe even save you some money along the way.
Phone number: 01333 406410
Email: butchery@bowhousefife.com
www.butcherybowhouse.co.uk
Follow them:
Instagram 
Facebook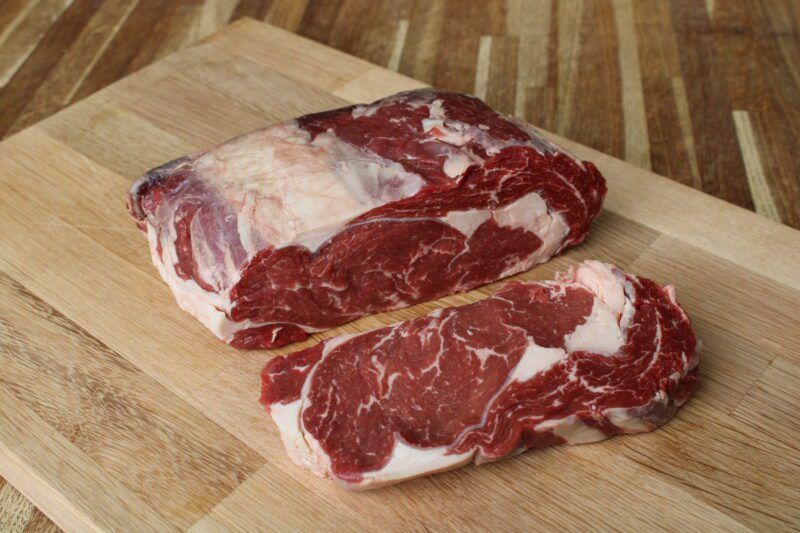 Back to Producers