23.02.2022
Mustard Crusted Salmon with Radishes and Asparagus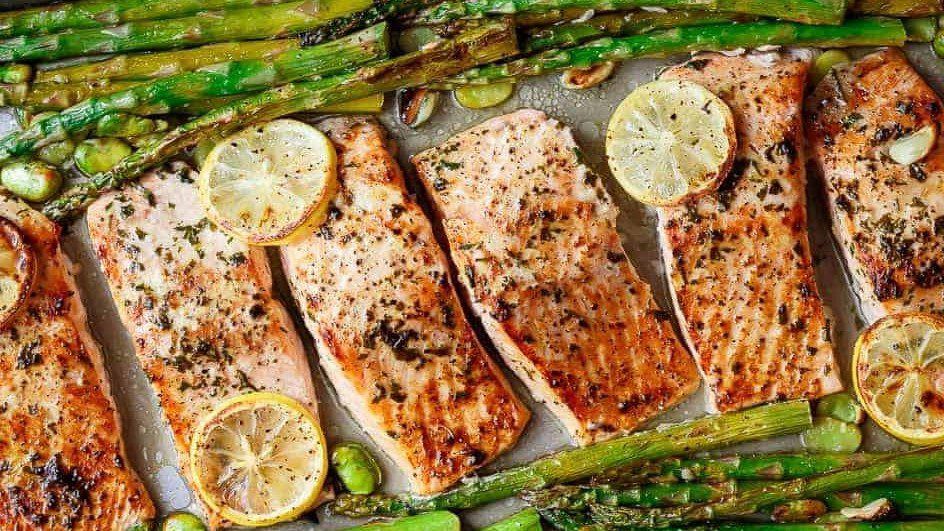 A fresh spring dish complete with roasted seasonal vegetables.
Ingredients
Bunch of radishes, halved
Bunch of asparagus
1/2 lemon cut into thin slices
2 tbsp chopped fresh dill
2 tbsp extra-virgin olive oil
1/4 tsp salt
170g skinless, boneless salmon fillets
2 Tbsp grainy or dijon mustard
1 Tbsp honey
1 garlic clove, minced
Method
Step 1. Preheat the oven to 400C
Step 2. On a large baking sheet, toss together radishes, asparagus, lemon slices, dill, oil and salt and place salmon on top of vegetables
Step 3. In a small bowl combine mustard, honey and garlic. Spread evenly on top of salmon.
Step 4. Bake for 15 to 20 minutes, until Salmon is cooked and vegetables are tender
Recipe credit to 'Alive', original recipe can be found here 
Back to Recipes